What Is the ANSI X12 EDI 834 Transaction Set, Simply Known As the 834?
The Healthcare Industry Relies On the EDI 834, HIPAA Mandates It
The EDI 834 Benefit Enrollment and Maintenance transaction set informs insurance companies who have signed up for their services. The 834 gives insurance companies the information needed to print member cards, to send the cards out, and to pay claims. Also, the 834 is used to make changes to member enrollment as well as reinstate or remove a member.
Typical Information Submitted In an 834 Transaction Set (but not limited to):
Member name and proof of identity

Plan and network IDs

Eligibility information

Benefit Information

Service ID
Who Uses the 834 Transaction Set?
Pretty much any company involved in health insurance utilizes the 834 in one capacity or another. Employers may use them to enroll new members while insurance companies use them to pay claims.
A few types of organizations that utilize the 834 transaction set:
Employers

Healthcare Organizations (e.g., PPOs and HMOs)

Government Agencies such as Medicaid

Healthcare Institutions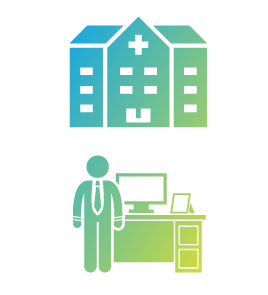 Why Mandate EDI Transaction Sets Such as the 834?
Background
In 1991, the Secretary of Health and Human Services (HHS), Louis Sullivan, created the Workgroup for Electronic Data Interchange, better known as WEDI. WEDI brings X12 transaction sets to the Healthcare industry in the same year.
The following year, WEDI urges all insurance companies to utilize American National Standards Institute (ANSI) EDI standards. While not put into law at the time, the Health Insurance Portability and Accountability Act (HIPAA) recommends companies integrate with ANSI EDI standards in 1996.
By the year 2000, HHS had released the final electronic transaction standards, and HIPAA mandated insurance companies to adopt the ANSI X12 EDI standards including the EDI 834 transaction set.
Standardization
When several types of healthcare companies must communicate, standardization becomes necessary. ANSI X12 is an EDI protocol that can be thought of as a language of communication. The healthcare industry uses many different EDI protocols. If companies are to automate and effectively communicate, they must use the same language (EDI protocol).
HIPAA mandating the ANSI X12 transaction sets for healthcare transmissions allows all participating companies in the healthcare sector to transmit and receive documents successfully.
For example, the 834 contains member data in a uniformly structured file. When sent, the receiving system pulls the expected data from the appropriate fields in the file. The paper processes used in the past introduced much manual processing and handling errors as well as misread handwriting and documents filled out incorrectly.
Standardization allows for efficient and automated communication between different companies while massively reducing erroneous transmissions.
Why You Should Consider IBM ITXA As Your EDI Healthcare Solution
At Focused E-Commerce, we find that IBM's ITXA is the most robust and scalable EDI healthcare solution available. ITXA is robust because you get the enterprise-level processing power to transmit enormous amounts of any size files with ease. And, scalable because of its modular structure and ease of use.
IBM offers industry packs for ITXA including the ITX Pack for Healthcare Payers giving you much more than HIPAA compliance.
Focused E-Commerce is an IBM Advanced Partner and specializes in both IBM solutions and EDI for healthcare. We are happy to answer any questions regarding EDI and help you find the solution that will modernize and optimize your B2B communications.
We are here to answer all your EDI questions.