4 Ways EDI Has Transformed Healthcare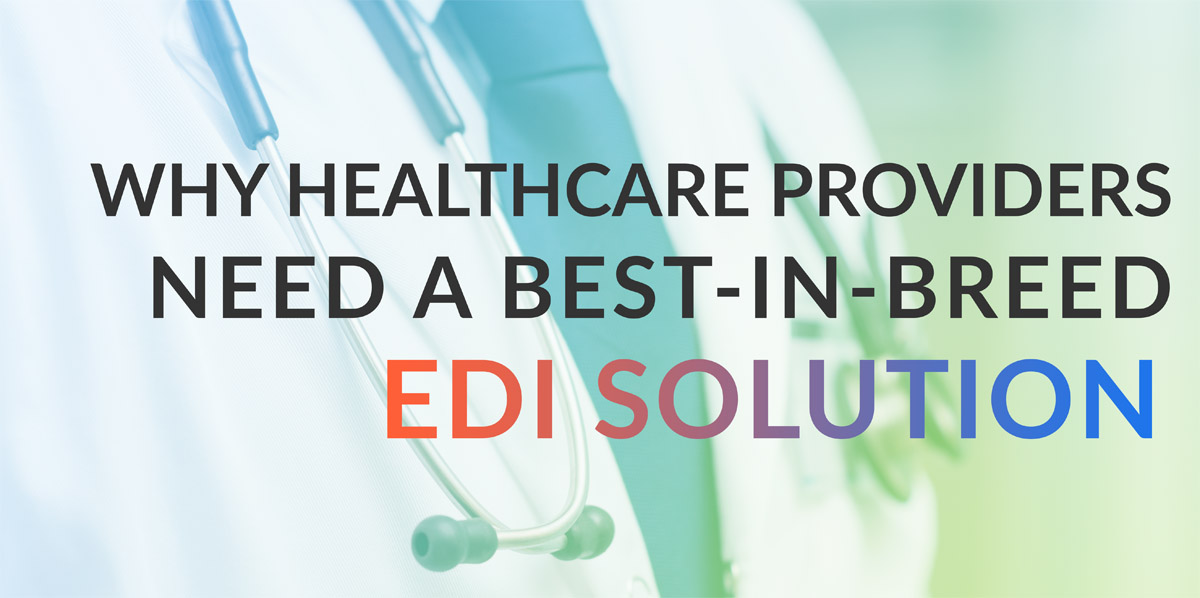 Before the Health Insurance Portability and Accountability Act, better known as HIPAA, came to be in 1996, medical forms were mostly paper-based. That means that medical data was largely manual and healthcare information security was essentially non-existent.
Due to the enactment of HIPAA, organizations began to exchange data via the electronic data interchange (EDI) protocol, a game changer for the healthcare industry. Not only did the use of EDI cut data management and costs, but it also allowed for more accurate records and addressed compliance issues.
EDI's effect on the healthcare industry has been transformative, but it's still important to make sure you're using the right tools to ensure full compliance and security. Best-in-breed EDI solutions such as IBM's B2B Integrator and IBM ITXA will provide you with comprehensive support and quality features that continue to propel the healthcare industry forward.The Importance of EDI in Healthcare
Before EDI and HIPAA transformed healthcare in the United States, records and other medical data were not standardized. EDI allows for a standardized and secure format, enabling organized and compliant information exchange.
It's important to note that EDI and email exchanges are two completely different things. EDI is encrypted, secure and transmitted between computer systems and applications.
Healthcare EDI uses standard HIPAA transaction sets to reduce costs and increase security and productivity.
Benefits of EDI in Healthcare
EDI in healthcare has grown substantially in the past years, this is mostly due to the numerous advantages it provides this increasingly complex industry.
1 – National and Global Standards
The beauty of HIPAA and EDI is that it creates the ability to standardize communications and create efficiency in patient transactions. However, the benefits aren't limited to information exchange and patient transactions. Some states have even implemented HIPAA EDI standards for healthcare workers compensation.
2 – Cost savings
Paper trails are not only inconvenient, but they can also be costly. EDI healthcare transactions lower handling costs and eliminate paper trails, generating significant savings.
3 – Security
HIPAA standards mandate that healthcare providers ensure secure transfer of information between themselves and their payers or insurers. EDI enables this secure transmission and complies with HIPAA standards. Additionally, transactions can only be made accessible to authorized users.
4 – Improved productivity
Using EDI in healthcare removes the element of human error that's rampant in manual data management. EDI is extremely accurate, efficient and fast – with reduced errors, companies save both money and time. Additionally, healthcare stakeholders will be able to shift focus to other, more important things.
Your EDI Tools Matter
Choosing to implement an EDI solution is a big decision, you need to consider many factors before you make your choice. Best-in-breed tools will offer a level of security that's necessary for the healthcare field. With the right solution and professional implementation, the integration process is easy and keeps you compliant. You should also understand how quickly you'll be up and running after implementation.
The changing environment of healthcare requires an EDI solution that can manage supply chains, provide accuracy of communication and will adapt with an evolving field. It's not enough to implement any EDI tool, you need a software that's specifically designed to meet the needs of the healthcare industry.
For large organizations with complex supply chains and lots of integrations, we recommend IBM's B2B Integrator solution to increase flexibility and visibility. For a solution with comparable processing power to B2BI, but at a more modest price point, we recommend IBM ITXA. You'll still get all the features you need, and you won't have to pay for the ones you might not use.
What's next?
Integrating, scaling, onboarding, reporting, mobile capabilities…these are just a few of the things you'll need your EDI technology to be able to accomplish for you. Let Focused E-commerce help you discover a solution that meets your current needs and anticipates your future needs.
We are here to answer all your EDI questions.