Why IBM B2B Integrator Transcends All Other Integration Software
More Integrations, Better Business Process Management, and Enhanced Security
Enterprises with complex software systems desperately need integration tools to keep all of their business processes running smoothly. Many integration solutions of the past got the job done, but IBM B2B Integrator has raised the bar to a new level.
IBM B2BI has a variety of unique features, such as true any-to-any data mapping and cross-platform integration capabilities. These features go beyond synchronizing all of your IBM software and extend to ALL of your enterprise applications and systems. Plus, IBM B2BI ensures that all integrations flow through one secure gateway.
Seamless Integration Inside and Outside of the Enterprise
In the past, enterprises had the ability to integrate various applications within certain systems. However, there were always gaps between incompatible systems and especially in applications outside of the enterprise. That was fine for many years, but since technology plays such a pivotal role in every aspect of business, enterprises need more flexibility.
Within your enterprise, you have a variety of applications, business users, databases, and your infrastructure. However, you still communicate and exchange data with suppliers, distributors, banks, business partners, and cloud applications outside your enterprise.
Those processes and interactions outside your enterprise are crucial to your business too, which is why IBM developed B2BI with the ability to integrate across platforms.
Improved Business Process Management
With so many moving parts in an enterprise supply chain, visibility is a critical factor. Businesses need to know everything that is going in on their operations at all times.
IBM B2BI provides end-to-end visibility into all of your business processes. In addition, you also get centralized visibility into all of your different business-partner communities. This allows you to manage and grow those different communities from one scalable system, as opposed to hopping back and forth between different applications.
From your dashboard, you can:
Track EDI activity between your organization and its most common trading partners

Get system status updates

View average process times

Monitor efficiency and track errors

Customize configurations with your partners

Sync data to outside locations

Send digital certificates

Onboard new trading partners
These visibility features help you reduce errors and manage your operations more conveniently.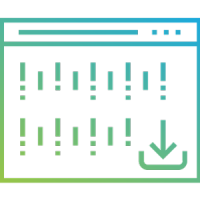 Enhanced Digital Security
Since IBM B2BI does integrate so many applications, processes, and systems, security is a top concern. Fortunately, IBM has deployed some of the most powerful security features available to keep your valuable data safe.
IBM B2BI security features include:
User authorization and transaction authentication
Custom user role policies to ensure data access is granted to the appropriate team members
Security-rich mailbox repository
DMZ firewall between your enterprise environment and public networks
Data encryption with S/MIME and PGP
Data transport protection with SSL, SFTP/SSH
Non-repudiation using the AS2 or AS3 protocols
Plus, you can add extra security features such as proxy servers, custom password policies, and a hardware security module device.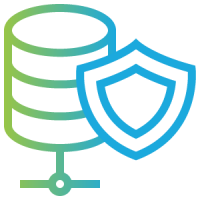 Robust Communication with Any-to-Any Data Mapping/Translation
Enterprises utilize a vast selection of tools for B2B communication — many of which that do not typically integrate at all. Perhaps the most impressive features of IBM B2BI are those that transform communication data and integrate them into your enterprise systems, despite the fact that they come from completely different sources.
IBM B2BI supports:
Policy-based file transfers
Back-end connectivity adapters
Content-based routing
IPv6 compatibility
XML standards: CIDX, PIDX, OAGi, and RosettaNet
Every common B2B communication protocol such as SOAP, HTTP and HTTPS, AS1, AS2, AS3, AS4, FTP, IBM Sterling Connect:Direct, and many others
EDI standards such as EDIFACT, X12, TRADACOMS, and much more
B2B internet standards such as RNIF, ebXML, EBIC XSLT, and 1SYNC
HIPAA rule validations for Level 1 through Level 6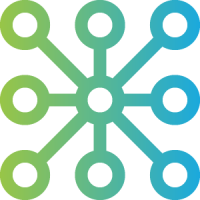 For the rare occasion that one of the 300+ built-in adapters don't get the job done, B2BI also allows the use of a software development kit to create your own adapters.
If IBM B2BI sounds like a useful solution for your organization, we can help you get started! As an IBM Business Partner, we have implemented B2BI for hundreds of Fortune 500 companies, and the best part is that we can even get you a better deal than the current market rate.
We are here to answer all your EDI questions.